Endowment plans are life insurance policies with dual purpose. An endowment policy can be used by you to build a risk-free savings corpus, while providing financial protection for family in case of an unfortunate event. This simplicity of an endowment plan has over the years made it an attractive savings plan for all.

A good endowment policy provides us with the confidence and the tax-free returns to meet emergencies in the future while enabling us to meet our non-negotiable life goals like meeting children's education expenses, their marriage or living a dignified retired life on our own. In case of death during policy term, your loved ones get the money you chose for them in a hassle-free manner. Thus, an endowment plan acts like a shield of financial protection for you and your family.
WHAT IS ENDOWMENT
LIFE INSURANCE PLAN?
Endowment plans are all-rounders in the life insurance sector. They provide a financial cover and a vehicle to save & grow wealth. So, if you need a policy that gives you life insurance protection, maturity benefit and tax benefit in one package, buy an endowment plan. Some policies also give guaranteed additions i.e. every year, a set percentage of total premiums paid or Guaranteed Maturity benefit are added to your policy benefits depending on your policy term.
WHY SHOULD YOU BUY AN
ENDOWMENT POLICY?
Every individual faces two risks when it comes to investing. The first one is life risk. What happens to their investment plans if they are no longer around? This is where life insurance is handy. The insurance company pays the sum assured on death to policy holder's nominees in case of policy holder's death. The second risk is investment risk. What happens if investment returns become negative? This is where guaranteed savings benefits come. Both these two risks are covered by an endowment policy. So, one policy does the job of two.

Endowment policyholders get his/her sum assured on maturity. Such endowment policies are best-suited for meeting various financial needs such as funding children's education and their marriage. You can also use an endowment policy for uses like retirement corpus building or buying a house.

In case of untimely death of the policyholder, the insurer pays the entire sum assured (plus the bonus, if any) to the nominee of the policy. So, nothing changes the financial status of the policyholder's family.
BENEFITS OF
ENDOWMENT POLICY
There are broadly four benefits of an endowment policy.
01

Life insurance benefit
Your loved ones are always taken care of. The life insurance benefit gives a lump sum pay-out, ensuring that even in your unfortunate absence your family members are able to continue the life you so carefully planned for them. This is a fixed amount and is given to your nominee/legal heir. Do remember some policies also give guaranteed additions and Reversionary Bonus which are considered in the calculation of death benefit.
As long as you pay timely premiums and keep the endowment policy active, the maturity benefit is intact. This is a guaranteed maturity benefit amount that will enable you to meet your financial goals. This maturity benefit depends on the policy term, policy premium, premium payment term, age, and gender. You may get guaranteed additions on maturity in some policies. Apart from this, in participatory policies, you may also get Accrued Reversionary bonuses and Terminal bonuses.
Endowment insurance plans also offer tax benefits. The premiums you will pay can help you reduce your taxable income under Section 80C of Income Tax Act. There are tax benefits available on maturity of endowment policies as well. This helps you save tax at the time of inception of the policy and accumulation stage, and also the maturity stage.
Endowment policies can help you use them to get a loan. After a policy acquires a surrender value you can take a policy loan. The interest charged on such loans is quite competitive. For instance, some Life Insurance Companies offer a loan amount of up to 80% of the surrender value. The loan benefit helps you arrange funds in emergency and when all other routes of collecting funds are blocked.
SALIENT FEATURES OF AN
ENDOWMENT POLICY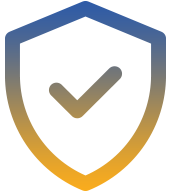 Guaranteed savings no matter what - An endowment policy gives fixed returns. So, your financial goals and family's future are always in safe hands.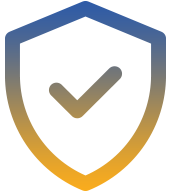 Dual Benefits - Endowment policies provide dual benefits of savings and life cover. Plus, the returns are tax-free so real returns are higher.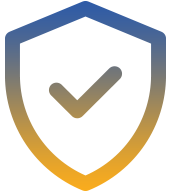 Premium flexibility - Premium payment can be done on monthly, half-yearly, and on yearly basis.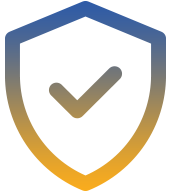 Zero risk - Endowment plans come with zero risks for you. As long as you pay premiums on time, all your benefits are safe. There is zero risk.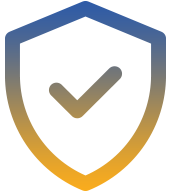 Earn bonus - Endowment plans offer additional bonuses. The bonus is the extra amount of money which a policyholder can get.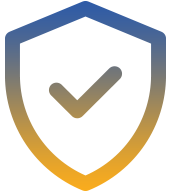 No market risk - Endowment policies are non-linked. In these policies will not be dependent on.
THINGS TO CONSIDER BEFORE BUYING
ENDOWMENT POLICY
The market is flooded with different endowment policies. How do you find the best one? The answer is easy if you know what the things you need to look at are.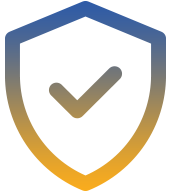 Guaranteed addition/bonus - Some Endowment policies offer guaranteed additions. Guaranteed Additions are added to the policy at the end of every policy year if all due premiums have been paid. This addition is paid as a rate of all premiums paid so far. This means you will get continuous rewards for continuing with a policy.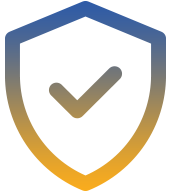 Claim settlement ratio and process - You must choose an endowment policy from an insurer who has a high and consistent claim settlement ratio. Additionally, a simple and fast claim process should be preferred.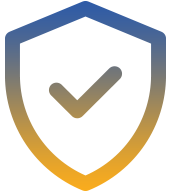 Financial status of the insurer - Storms can't uproot trees with deep roots. The financial strength of an insurer is vital. Buy endowment policies from an insurer who has an independent certification of financial strength.