Retirement
Life INSURANCE
What are Pension Plans/Retirement Plans?
Retirement Plans are a category of life insurance plans that are specially designed to meet your post-retirement needs such as medical and living expenses. To ensure that you can enjoy your golden years with financial independence, these policies help you plan for your expenses and secure your future.
Why Do I need to plan
For my Retirement
01

Increasing retirement years
Your age plays an important role in your term insurance plan. Typically, the premium of a term insurance policy is lower for individuals who are young and increases as a person ages. This is because the younger you are, the fewer are the chances of you suffering from a disease that can result in an unfortunate event, and the lower is the risk for the company. This is why we often advise to purchase a term insurance plan as early in life as possible. The longer you wait, the more money you will have to pay out to secure your plan.
A major worry with increasing age is unforeseen medical expenses. Rising at 15-17% every year, such medical costs can be difficult to manage unless you plan for them in advance.
03

Financial independence post retirement
You would like to live your life on your own terms after your retirement. However, so many individuals above the age of 60 depend on others for their daily expenses. This shows how important it is to plan for your retirement and ensure your financial independence.
Benifits of
Retirement plans
01

Guaranteed regular income for life
With Retirement plans, you and your spouse can receive a regular pension for life.
02

Security for your children in your absence
In some retirement plans, your children will receive a lump-sum amount in the absence of both you and your spouse. This helps you leave behind a legacy for your children.
Apart from enjoying a comfortable retirement, you can also enjoy tax benefits on the premium paid up to a limit of ₹ 1.5 lakh. In addition, at the time of maturity, the pay-outs you will receive are also completely tax-free in some of the plans.
04

Annuity plan for Every Retirement Challenge
Different people have different retirement needs and goals. That's why annuity products with a wide range of annuity options help you plan for a more secure future for you and your loved ones.
Types of Pension
Plans in India
Your pension begins almost immediately after a policy is purchased and a lump sum amount has been deposited by you.
A corpus can be accumulated over a policy term through regular premiums and your pension starts after the term is over.
Your pension is paid in a series of payments over a set period of time that can be chosen by you.
Your pension is paid to you for your lifetime. In case of an unfortunate event, your spouse is entitled to the pension.
Your pension plan includes an insurance cover that entitles your dependents to a lump sum amount in case of an unfortunate event.
06

National Pension Scheme
Managed by the central government, you can withdraw 60% of the amount at retirement while 40% must be used to purchase an annuity.
FACTORS TO CONSIDER WHILE BUYING
PENSION PLANS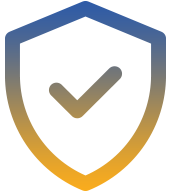 Monthly Expenses: Once you retire and a regular source of income is over, your pension needs to cover all monthly expenses.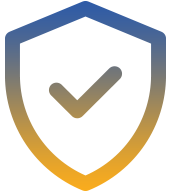 Inflation: You need to consider inflation because the cost of various day to day things are bound to rise in the future.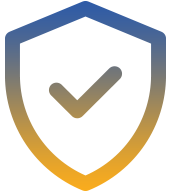 Life Expectancy: Your pension should ensure that money won't run out for the remainder of your retired life.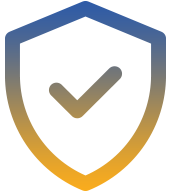 Medical Expenses: Money can be needed for health checkups and any unforeseen medical treatments.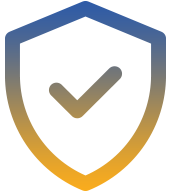 Outstanding Loans: Any outstanding loans need to be considered as they can take a sizeable chunk out of your pension.